My Parisian tours are unique because they combine singularity and excellence as prerequisites!
If you would like to admire the Eiffel Tower, dine in a Paris starred restaurant or book a taxi, my advice would not be much use. However, as I was born and bred in Paris where I lived and worked for over 30 years, I have been able to find the rare, confidential unknown places that this gorgeous city holds. Among these many and frequently updated addresses, I extracted those which I believe deserve a visit. My requirements ? The excellent quality of the products and services they offer, and the kindness of the people who will welcome you there. Two conditions which I have never compromised.
My priority is my freedom. Accordingly, the locations that make up these tours do not receive any financial reward from me. Complete independence guarantees that none of the selections I make are influenced by commercial considerations. Also, fidelity to my partners will give you the best quality of the services. This is the price for exceptional services.
My proposal is to take you on a prestigious journey to accomplish your utmost Parisian wishes : to enjoy wonderful delicacies, to fulfill your curiosity for the creative nuggets of tomorrow, your desire to live « like a Parisian », to discover neighborhoods ignored by guides, places where you will be pampered, or to stroll through streets you never knew existed…. My offer is to let you indulge in the desire to be surprised, and to guide you off the beaten path.
Example of a 2 hours tour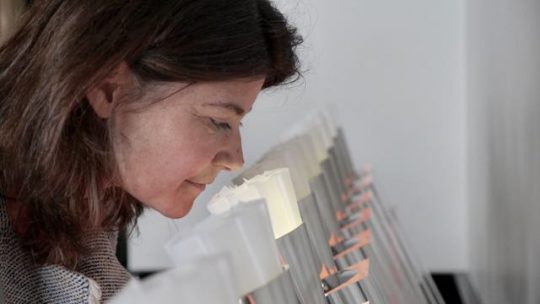 10h00
– alerie Anne picks you up at the cozy hotel she has chosen for you, in the district of St Germain des Prés. She walks you to one of the most beautiful gardens in Paris. Ovad, your sports coach, is waiting for you: a heart of gold but muscles made of stone. First he listens to you, to identify your needs and determine your workout plan for the 3/4 hour you'll spend together. Running, gymnastics, cardio, stretching, boxing … 45 minutes of energetic fun, punctuated by orange juice breaks –
11h00
 – Valérie Anne walks you to your hotel where you can refresh and change into urban clothes. –
11h15
 – Valerie Anne walks you to on of her favorite area – the chance to show you some lovely old streets of Paris unfrequented by tourists. –
11h30
 – The large glass door opens, you are greeted by a smiling young woman. There is an unusual peace that contrasts with the bustle of the street. Curious flower shaped machines are aligned; plastic petals exhale their exotic flavors. The wonderful olfactory experience goes on with magnolia, vanilla, dates, frangipani, mango, berries … that contain candles, perfume waters, care –
12h00
– Before you leave, Valérie Anne takes you to the restaurant she has booked for you, a few minutes walk away.
Thank you for everything ! We had a lovely time with you. And very happy meeting you ! See you soon in London !
Nous avons pris beaucoup de plaisir à découvrir les belles adresses choisies par Valérie Anne. Hâte de revenir à Paris pour découvrir de nouveaux lieux en sa plaisante compagnie.
Accueillis comme des princes partout où nous sommes allés, comblés par les mets dégustés, ravis d'avoir revisité Paris à travers ce parcours d'une journée.
Valérie-Anne est un mélange d'exquise gentillesse et d'immense culture de la mode. Nous faisons régulièrement appel à ses services.